Demand prediction with AI in the gas sector
Altostratus Cloud Consulting partnered with SEA to find a solution that would allow real-time forecasting of gas pressure rises in a power plant. Once the data was collected, a complex ML model was developed to anticipate disasters in the gas network and propose solutions.
Being able to make predictions of gas pressure rises in a power plant. creating a scalable, secure and resilient platform, capable of preserving data and measurements. We were facing two main challenges; the legacy architecture, with old but solid technologies and the analysis of a large volume of data every minute and logs associated with the devices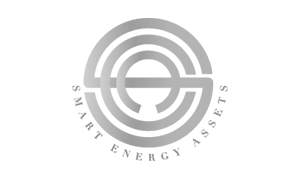 Smart Energy Assets (SEA) is an expert company in AI software for the gas sector, which was born from the Enagás intrapreneurship program, with the aim of energizing and bringing new technologies closer to the legacy world, seeking solutions to the problems that energy companies face on a daily basis.

Altostratus developed an IOT solution for the sensorization and representation of data in real time that allows the analysis and location of gas losses in a power plant by calculating the state of the entire network in real time and prediction of gas demand with ML.
Web application and mobile endpoints (App Engine).

Data Processing(GKE).

Deployment of features in seconds.

Legacy workloads

In qualitative terms, the solution has meant adapting to the regulatory requirements of the European energy industry and the introduction of AI has allowed the development of communication protocols under IoT environments. At the business level, the solution has facilitated decision-making and has eliminated risks.
Decreased development times.

Scalability without impact on development times.

Less management time.

Increased security offered to our customers.

Flexibility to new features

We exponentially increase the capacity to develop new functionalities and maintain our infrastructure with the minimum cost

Estimated Annual Savings of €1.5M/year

40% reduction in time spent on measurement processes

40% time reduction in incidents due to network inactivity
35% decrease in customer complaints