From traditional outsourcing to digitized service
Avanza Outsourcing Solutions is a Spanish multinational with international positioning, leader in outsourcing services and processes. Present in 6 countries (Spain, Portugal, Colombia, Paraguay, Brazil and Uruguay), it has more than 7,000 employees and supports more than 300 clients.
"Avanza's value proposition is to bet on innovative technology, efficient processes and committed people"
The value proposition of Avanza Externalización de Servicios is to bet on innovative technology, efficient processes and committed people, in order to be able to provide the best solutions to partners and customers.
The Spanish multinational is made up of seven different divisions. The first one corresponds to the Industry division and specializes in process engineering. The Retail & Field Management, for its part, focuses on the Point of Sale. On the other hand, Avanza also has a Outsourcing of Human Resources Processes division. The fourth division of the company focuses on Back Office solutions.
Challenges of service outsourcing
As an outsourcing company, the Group acts as a supplier to third-party companies, meeting great demands in terms of service and technology. The progressive digitalization of the business environment is making it necessary to redefine the way of operating with its clients and serving companies and their employees in a more agile, comfortable and efficient way..

From the IT Department, led by Rafael Martínez, Avanza Externalización de Servicios saw the urgent need to introduce artificial intelligence into its internal framework in order to improve its services and the user experience of the companies with which it collaborates. For this, the first step was to have their infrastructures and office applications in the cloud.
Service Outsourcing Advances has a high mobility of dedicated people to field work and a large capillarity of people from employees who work at the client's home. Work outside the office is on the rise and mobility was an imperative, as was high accessibility to allow employees who are working outside the office to connect. "Many of our employees only come to the office sporadically" tells us Rafael Martínez, CIO of Avanza Outsourcing Services.
On the other hand, since outsourcing is its core activity, Avanza Externalization of Services must respond to specific and sudden needs of a large personal volume for its clients. They are intensive in employee management, with high seasonality and a high turnover, derived from the demand of their clients.
"Avanza saw the urgent need to introduce artificial intelligence into its internal framework in order to improve its services and the user experience of the companies with which it collaborates."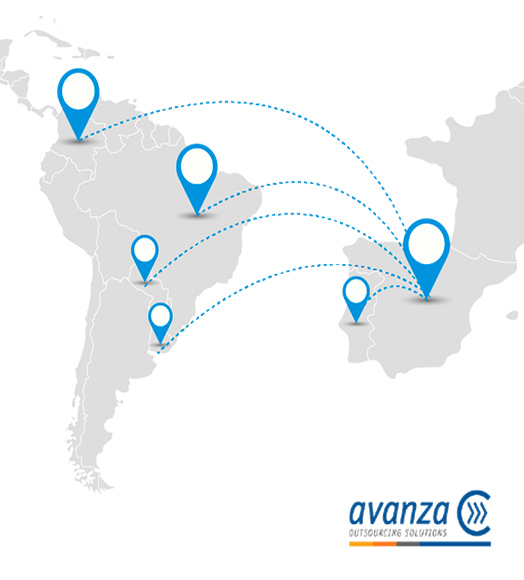 Avanza Outsourcing Services had some very clear needs in its roadmap
The group had a clear objective of digital transformation in 6 countries at the same time. The first step in this transformation had to be the implementation of Google Workspace
It was not just a question of budget adjustment or reduction of IT costs, but of seeking a more collaborative way of working, which would facilitate more agile work under a global approach, For example, holding meetings between different countries with video, audio… either from the office or from a mobile or tablet.
"We had to undertake digital transformation in 6 countries at once"
Rafael Martínez
In 2015 they realized that mobile workers needed to have a cloud account and accessibility to their work documents from anywhere, and the previous IT ecosystem did not do it possible.
The company came from a very traditional background, with Exchange for the email part and Skype for the instant messaging part. Microsoft Office was deployed at the workstations.
"We had many aspects of improvement, such as managing mobile devices efficiently, what to do with laptops, managing where the information is or eradicating typical and repetitive incidents, all evidenced the need for cultural and digital change" comments Rafael Martínez.
Leveraging Google Workspace
More than 5000 Workspace accounts, mainly Basic and Business
The employees of Avanza Externalización de Servicios have learned to take advantage of practically all the applications of Google Workspace from Gmail to Google Drive, Hangout and Meet in your meetings passing by Google Sheets or Slides. Rafael Martínez tells us that perhaps the only application that is used the least in his case is Sites, basically because, due to his task profile, the employee has not needed it yet.
Employees quickly saw the benefits of Google Workspace: the ability to hold meetings from anywhere in the world, with video and audio, the application of changes to documents in real time, without the need to save versions…
After 2 years, Google Workpace has been adopted very easily and the way of working has radically changed.

The collaboration of a partner
This time the collaboration of a partner was key to planning and carrying out the implementation of Google Workspace in an orderly and smooth manner.
Altostratus Cloud Consulting was the Google partner in charge of designing the Google Workspace implementation strategy:
An in-depth consultation was carried out where existing infrastructures were analyzed and the international nature of the project and its implications, possible incidents but also all the improvements in terms of time and processes that they would obtain.
Prior to the implementation, previous immersive sessions were carried out in which They made demos for a group of users who could test the applications from their own computer.
Transformation lab sessions were also held with the steering committee, about workshops at the Google offices where the key concepts of change management and culture 4.0 were transmitted. The objective was for managers to conceive digitization as a new way of working and dealing with projects, beyond a space of work or some office tools.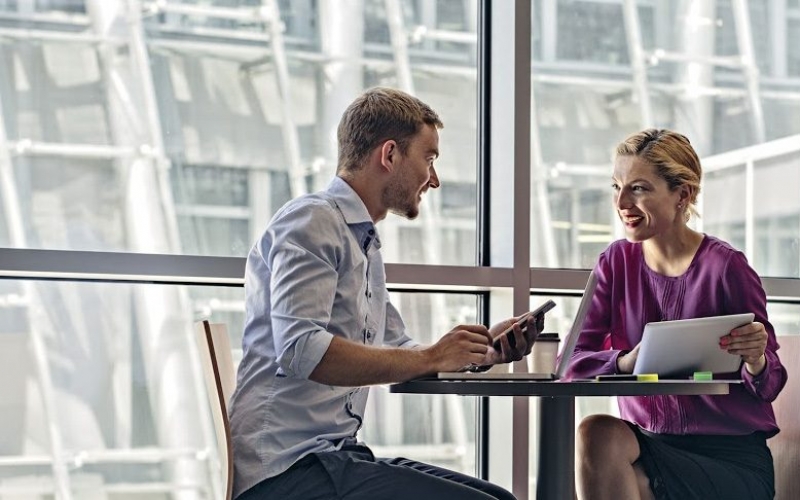 A proof of concept was also conducted within the company to break the brake on change and that the employees themselves experienced the benefits that Google Workspace offered them.
Finally, Altostratus conducted a training in-house based on gamification techniques aimed at stimulating the adoption of new tools and favoring the leap towards collaborative work. Through a virtual Champions league, employees were able to discover all the features and tips to get the most out of Google Workspace in an entertaining way.
Beyond Google Workspace
Google Workspace  has opened the doors to a new digital culture at Avanza Outsourcing Services, both internally and in service, and has enabled IT managers to start undertaking large projects based on Google Cloud, introducing Artificial Intelligence, Big Data and Machine Learning in your processes, positively impacting your business.